Free online surveys have become a very good source of extra money for a huge number of people. If you have some spare time, you can visit free online survey sites, complete surveys and earn extra cash. Sadly, because of the popularity of this money-making opportunity, some people take advantage of survey takers. There are a lot of survey scams today that will not help you earn extra money in any way.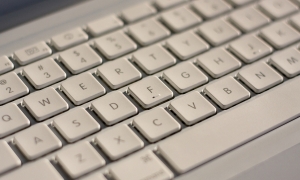 If you want to complete free online surveys and surely make cash, here are some of the most common scams that you must avoid:
Online Surveys for Money that Require Payments
First of all, you may encounter free online surveys that require you to pay some fees. Normally, scam websites would ask a fee of less than $50 and guarantee the possibility of earning hundreds or thousands by filling free surveys. Remember that you have to exert time and effort on answering or completing online surveys. They should pay you. Moreover, there is no such thing as Internet surveys that pay hundreds or thousands. If these surveys indeed exist, then perhaps the people asking for a $50 fee just answer them and earn more. That's the simple math of it all.
Paid Surveys Asking for a Cell Phone or Telephone Number
Aside from a free online survey company or website that requires payments, another common free online surveys scam would have to be those websites that ask for mobile phone or telephone numbers.
What happens when a survey website asks for a mobile phone number is that you are going to be offered very appealing deals, they will send you a message and they would require you to reply. Once you reply to their message, you will be charged without you knowing it.
On the other hand, scams that involve phone numbers come in different forms. One example of this is that you will be offered a free subscription to a certain a magazine. After you sign up to get this free magazine, you will be billed for it. Your bill for this subscription will then be included to your phone bill.
Switcheroo Free Online Paid Surveys Scam
Finally, you have the switcheroo scam. What happens in this scam is that you will be asked to fill out free online surveys and would find yourself directed to another site or page.
Although these paid surveys look like legit web surveys, after completing them, you will not end up with any extra money but rather numerous phone calls from people offering different deals like insurance or subscriptions.
Legitimate Online Surveys are Still Around
Even with the presence of these scams, legitimate free online paid surveys still exist and are certainly very good means to earn extra money. This discussion should not scare you in any way if you want to participate in and make money from free online surveys. Let this discussion guide you on how you can avoid survey scams that would not provide you extra income but are just merely waste of time, energy and perhaps money.
Looking for something else?