Of all the available money-making opportunities that you can find online today, perhaps the most popular and most searched about is a paid survey. Many people these days have essentially found answering surveys for money as a very good medium to earn some extra cash. There is no question to the extra income that these surveys provide. Nevertheless, the question is that how much or how little can you really earn from answering these surveys.
If you are interested in earning money from paid surveys, here are some pieces of information that will surely help you.
What are Paid Surveys?
A survey is basically one of the techniques utilized by many companies to get a view of what a set of consumers think of a particular product, service or the company as a whole. Many companies today have opted to conduct surveys online since this is far more convenient and more inexpensive compared to actual or physical surveying.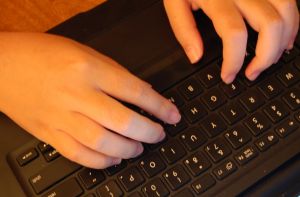 Surveys for cash or also known as paid surveys, surveys for cash or incentivized surveys are created to gather data that are very crucial to a particular company's campaign or program. These data includes, but are not limited to opinions, suggestions, feedbacks, criticisms and other personal information from the consumers. The set of information gathered from these online surveys for cash are then used in strategizing and improving or maintaining the quality and quantity of products and services. This makes surveys certainly a vital factor for a company's success or failure.
The Risks of Answering Online Surveys
As surveys becomes more and more popular, many people have taken advantage of those who want to do surveys for money. A "scam" is one of the dangers that those who would like to earn money from surveys have to face.
Scams come in different forms and methods. There are survey scams wherein participants are asked to answer or fill out survey forms, but are not given the incentive that they should receive. On the other hand, there are also other surveys that would ask you to deposit a certain amount of cash or to buy some program. Once you have deposited money or paid for the program, the person or people offering it will then disappear. These are some of the survey scams that you might encounter if you want to answer surveys for money.
Do Some Research Before Taking Surveys for Cash
Despite this risk, many people are still considering this particular money-making method. If you were to answer surveys for money, always be sure to make your research first and look for legitimate surveys for cash that really pay. Furthermore, look for helpful tips that can guide you as you start looking for surveys to answer.
There are several survey websites available today. Although it may be quite difficult to sort through all of these websites, once you found the right one, then you can start making money online. Just remember that paid surveys cannot really provide enough income. However, these surveys can surely give you the extra money that you need. If you enjoy browsing the internet or if you have a lot of spare time, then answering surveys for money is one of the most fruitful online activities that you can do.
Looking for something else?