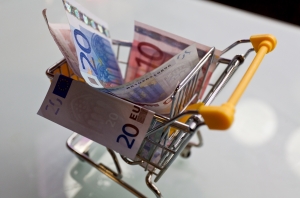 Passive income is a very important factor for anyone who wants to find financial freedom. This kind of income would not only help you balance your finances, but it also offers financial security. With such opportunities, you do not necessarily have to provide an enormous amount of effort and time to earn some money. You can be sleeping, working your shift or be on a vacation and still make money. This is what this form of income can offer you.
Here are some of the options that you have to earn passive income:
Real Estate is a Great Way to Earn Passive Money
One of the best types of passive income wherever you may go around the world is real estate. What you can actually do is to start investing on real estate properties and the best properties to make an investment on are rental properties.
Rental properties, given that they situated in ideal locations, do not require you to put so much effort on it. All you ever have to do is to allocate a part of your profit for operation costs like electricity and water bills and repairs. You do not have to get involved with this kind of property day after day.
If you have enough capital, then you can just learn about this industry and find the best property to buy or invest on. On the other hand, if you do not have enough capital, you can borrow from lending companies or banks.
Earn Passively Stocks that Pay Dividends
Aside from investing on real estate properties, another way to earn income passively is to invest on stocks that pay dividends. Dividends are basically the revenue you can make out of the profits made by a certain corporation or corporations. To earn better from these stocks, you need to have more shares.
The good thing about dividend stocks is that you are virtually not going to do anything. You simply just have to invest and earn money. However, its downside is that it requires a larger amount of capital which could a bit risky in case the company goes bankrupt.
What you can actually do to find the best stocks on the market today is to research and read about this type of income source. There are plenty of materials, both online and offline, which can provide a considerable amount of information about investing on dividend stocks.
Affiliate Marketing is a Common Passive Source of Income
Finally, you can also create passive income through affiliate marketing. What makes affiliate marketing a very ideal source of money is that you do not have to risk any money on it. The investment that you should provide in affiliate marketing is your efforts to promote a certain business.
Although affiliate marketing would not really make you a millionaire, it is certainly a very easy way to earn passive income. Thus, if you some spare time and perhaps do not have enough money for real estate or stock investments, then affiliate marketing is the best way for you to make cash without too much work.
These money-making ideas can surely help you live a stress-free life when it comes to your finances. So look for the right source of passive income and start earning money today.
Looking for something else?