The internet has proven itself to be the most superb way to market products and services today. No other marketing strategy can live up to the advantages that online marketing provides. The internet is a neutral ground for both big and small players. Everyone has and gets a chance. It's just a matter of how much effort and heart you pour into it.
If you want to learn more about how you can effectively market your business through the Internet, then the discussion below should give you a hand.
What Makes eMarketing Advantageous?
Online marketing can be very advantageous in many ways. First of all, this allows you to reach a multitude of people in a very short span of time. The internet houses billions and billions of users. With a very powerful marketing scheme or program, you are sure to get the attention of these users.
Furthermore, compared to traditional marketing strategies like television, radio or newspaper ads, Internet marketing is incredibly cheaper. You can make it even more inexpensive if you hire offshore staffs. You do not have to pay for airtime. You simply have to develop an idea and start marketing online.
The only problem with this type of marketing is that you have plenty of competition. As mentioned above, it has become a very popular way to promote or market products and services. It would be wise for you to study what online marketing is first, for you to understand what it really is. This knowledge or understanding should guide you as you start marketing your brand or business online.
What are the Most Efficient Marketing Strategies Online?
There are many tips and ways to do online marketing. Nevertheless, not all of these ways are effective. Therefore, you must learn to sort through the different strategies present today to find the ones that really work and the ones that won't do you any good.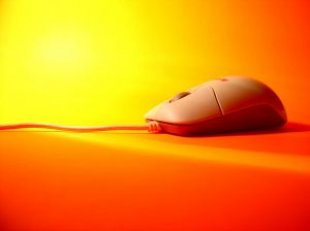 Some of the most efficient marketing strategies today include email marketing, conversational marketing, video marketing, social media marketing, search engine optimization, banner ads and affiliate marketing. You can use all of these strategies simultaneously, but it would be better if you try them one at a time. By using these strategies one at a time, you will discover which among these strategies effectively works for you and for your target consumers.
Play Clean When You are Marketing Online
When you use online marketing to promote products and services, you should try to be as decent or as ethical as possible. There are many strategies today that are pretty much very annoying. Although they may look or sound effective, they may not really benefit you in the long run. Remember that you can actually play a clean game and still succeed.
Online marketing may sound a little complicated and difficult at first. Nonetheless, once you start practicing it or taking marketing courses, it is as easy as ABC. Just keep yourself updated with the current trends and news in this field and always be sure to monitor your campaign. This awareness should help you assess whether you are doing the right thing or if you need to do some modifications.
Looking for something else?