The internet has become very popular for those who want to chat with friends, find old acquaintances, play online games or read news and showbiz gossips. Nonetheless, not everyone actually go online for these things. There are those that practically visit the online world to find and do legitimate work from home jobs.
A huge number of people or internet users today have made a good income out of online jobs. The World Wide Web has actually proven itself to be a very good medium to make enough income or extra money. If you are among those who want to make money now through legitimate online work and opportunities, this discussion could be very handy.
How to Look for Legitimate Online Jobs
If you are interested in finding and doing legitimate work from home jobs, the first step that you should take is to assess yourself and identify the things that you are interested at, good at or merely capable of doing. You can jot down these things to give you a clear idea of what your interests and skills really are.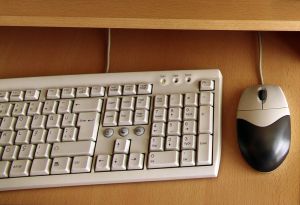 Once you know what you want and can do, you can now start looking for possible home-based work. Some of the places on the World Wide Web that you could and should visit are as follows:
• Job Websites – these websites include Indeed.com, CareerBuilder, CollegeRecruiter, Monster.com, Simply Hired, LinkUp, US.jobs, Jobing.com, Net-Temps.com and JobCentral.com.
• Freelance Websites – some of the best freelance websites today include Elance, Guru, Odesk, LimeExchange, Freelancer, Scriptlance, FreelanceWebmarket, RentACoder, Freelancers and Net4manpower.
• Classified Ads Websites – these sites include Highland Classifieds, AdlandPro FREE Classified Ads, USFreeads and Craigslist.
These are some of the websites where employers normally post legitimate work home job listing. These websites can practically help you find legitimate work from home jobs.
Avoiding Scams and Finding Genuine Work from Home Jobs
There is a big hope in earning money through the internet. Unfortunately, not all the opportunities that you can find online are legitimate. Some of them could be scams. A work from home jobs scam is something you should avoid at all cost. Here are some tips that can help you avoid these scams:
• Do your research. Spend time and energy on researching because this will help you avoid scams and find the right legitimate work from home jobs. Try to check out BBB or Better Business Bureau to verify whether a job or company is good or not.
• Join forums. To make sure that you are getting hired, you can also join forums and discussions and ask other people about a certain opportunity. Online forums and discussions are full of people who are willing and able to give you the help that you need.
• Communicate. Finally, make sure to send a message to the company providing the job you are interested in. If they are indeed interested in helping you or if the jobs they are offering are genuine online jobs, then they should happily and confidently respond to your message.
Legitimate Internet Jobs Come in a Vast Array
There are thousands of legitimate work from home jobs available today which includes data entry jobs, assembly work home jobs, work home secretarial jobs and work home telecommuting jobs. These opportunities can surely help you earn the money you need and want. Begin your quest now and start making money from home today.
Looking for something else?