The internet has provided a wide array of uses for almost everyone around the world. Of all these uses, the most productive one is to earn money. Many people today have already considered putting up an online home business. The World Wide Web has essentially posed itself as very lucrative tool to make money and as a matter of fact, many people have actually succeeded in doing business online.
Understand the Pros and Cons of Web-based Business
If you are among those who are thinking about doing business online, then it would be beneficial for you to understand what its advantages and disadvantages are. In this way, you would have an idea of what it really takes to do or have an online business.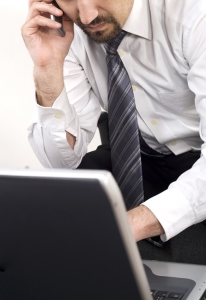 The Advantages of Having an Internet Business
We all know how quick it is to communicate or transact using the internet. This is one of the factors that make online businesses succeed. Nevertheless, apart from how easy, how convenient or how fast it is to do business online or follow home based business ideas, there are several other advantages to this particular business undertaking.
First and foremost, putting up an online business does not require a huge capital. You can be a retailer without an actual store. You merely have to buy and sell items according to the orders made by your customers.
Second, doing business over the Internet would allow entrepreneurs to work at home. This means that you can do several household chores or other activities instead of just focusing on your business. By managing your time well enough, you can accomplish several things at home and make money at the same time.
Finally, an online business opportunity gives you the chance to reach billions of people regardless of time and place. You can reach local and international customers 24/7. With an excellent marketing strategy, you are sure to get noticed on the internet and make huge money from your business.
The Disadvantages of Doing Online Business
In as much as doing business on the Internet provides several advantages, it also has a few disadvantages that you must try to consider.
One of the most common disadvantages of doing business online is that it can be very competitive. Remember that the online world has become a very popular haven for thousands and thousands of entrepreneurs marketing all sorts of commodities. You may have to exert a huge amount of effort for you and your business to get ahead of the race.
Aside from that, you have to understand that you cannot just build a website and leave it as it is. You will have to update it every now and then and constantly monitor the progress of your online marketing campaign.
Lastly, doing business online limits customer interaction. You may never really get a genuine feedback from an email or a chat message. This would make it a little difficult for you to identify what's missing or what are the things that you need to modify in your make money online business.
These are the things that you may have to think hard about before you start doing business online. Make sure to weigh things out first and consider the factors that you may have to face once you are already there. If the advantages outweigh the disadvantages, then by all means start your online business. Nevertheless, if it is the other way around, then think of and look for other ways to make money.
Looking for something else?